The Cleveland Bears is a social group for gay "bears" (furry and/or bearded men) and their admirers. The group was formed to provide opportunities for social interaction among the members of the bear community of Northeast Ohio. Our functions include activities such as potluck dinners, picnics, amusement park outings, movie nights, and more. Membership in the organization is open to all. Joining is as simple as attending one of our public functions.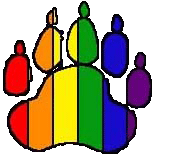 See our schedule below, or visit our new Cleveland Bear's Calendar Page.

6:30 pm
First Thursday of the Month (**unless it falls on a holiday.)
at
My Friends Restaurant
11616 Detroit Ave. in Cleveland
216-221-2575
http://maps.google.com/maps?q=11616+Detroit+Ave,+Cleveland,+OH+44102&iwloc=A&hl=en

Some folks will arrive earlier, some will arrive later, but come when you can and join in the bearish fellowship.
We no longer wait to order at the same time, since that tends to create chaos for the restaurant's kitchen.
Don't be bashful if folks are already eating when you arrive. Just join in the fun.
2018
Thursday, July 5
Thursday, Aug. 2
Thursday, Sept. 6
Thursday, Oct. 4
Thursday, Nov. 1
Thursday, Dec. 8
Did you misplace your newsletter? You can download it here as an Adobe PDF file and re-print it!

Current Newsletter / Schedule: July-Sept 2018
If the newsletter doesn't load on the first try, just hit reload.



COST GUIDE (est.):
$ = $1 to $15 $$ = $16 to $25 $$$ = $26 to $35 (+=over) Bring small bills to dinners to make payment easier when checks cannot be split up. Thank you!
*R=RESERVE WHEN ASKED!
There are times when we have to call ahead for a table; we require your help! When people don't call but show up, those who have called are sometimes left without seats. So, take a second to call Steve & Arron if you think might come, or send a quick email to bears@clevelandbears.org, otherwise there may not be enough room for you with the group! (A couple extra seats is better than too few. Thanks!)
Hosts Wanted!
We're always looking for people who want to host a potluck or get together. If you're willing and have space, please email bears@clevelandbears.org !
Since some of our events are held at private homes, we ask that prospective members attend one of our public meetings or activities before inviting them into our homes. While we are trying to be a friendly and open organization, we hope that you understand the necessity for these precautions and hope to see you at one of our future public activities.

Joining is as simple as attending one of our public functions. There are no dues. The club is supported by the voluntary donations of its members. These funds are used to pay for newsletter and PO Box expenses.

Cleveland Bears e-mail: bears@clevelandbears.org

P.O. Box 14756
Cleveland OH 44114


All all text and graphics above this point copyright 1999, 2009, 2010, 2015. The Cleveland Bears.

Cleveland is lucky enough to have two "bear" clubs in the area. We're one and ARKTOS is the other. You can contact them at:

Ohio Bears
#1 Bear Resource for Ohio! For Bears & Admirers
A "virtual" Club with the goal of increasing contact & interaction between Ohio Bear Clubs. http://groups.yahoo.com/group/ohiobears2/




Visit the WWW's leading site for Bear resources!




Gayellow Pages



---